The Keppel Barge is an 8-tonne capacity 11.95 metre aluminium barge that provides support and recreational services to tourists, boat owners, and the residents and businesses on our local islands.
The Keppel Barge will be there to help out, whether our client requires cargo services to deliver a generator to their waterside property on Wedge island, salvage to recover their vessel after disaster has struck, removal of construction waste from their work site on Great Keppel Island, or they are looking for something different for their office Christmas party this year.

Passenger & Cargo transport

Salvage & vessel recovery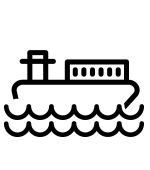 delivery & waste collection

Passenger & Cargo transport
Feeling a little bit more chatty?
Call Keppel Barge now
0455 88 88 55