HELPING THE ISLANDS STAY AS NATURE INTENDED
Our barges can go where other vehicle access is impossible, making us the go-to company for deliveries and waste removal for businesses, residents and waterside construction sites on Great Keppel Island. We offer daily rubbish removal to Great Keppel Island during the silly season to keep the island rubbish-free as nature intended.
WE DELIVER
Our comprehensive cargo service means we can deliver everything big or small (from an oil painting to a new truck) to residents and businesses on Great Keppel Island, North Keppel Island, Pumpkin Island, and Wedge Island.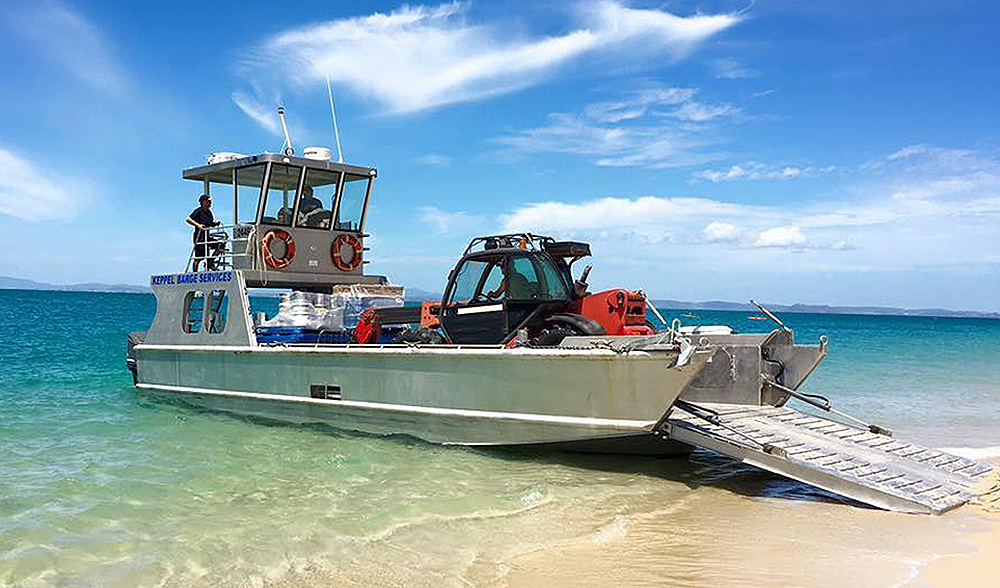 FUN OFFSHORE
Our barge is available for hire for private charters: we offer catered private cocktail parties for up to 26 people, including sunset cruises, with all alcohol and appetisers included, catered day cruises on the open water and of course island drop offs and pickups.

OUR SALVAGE IS YOUR SAFETY NET
Our salvage and vessel recovery service is preferred by NRMA and Youi insurers and boat owners alike due to our efficient and cost-effective service. Whether disaster has struck your vessel close to shore or out in the open ocean, we can bring your boat back to you. We have the expertise to re-float and transport sunken or beached vessels and to track down and retrieve boats who've drifted due to broken anchors. We can also salvage maritime hazards.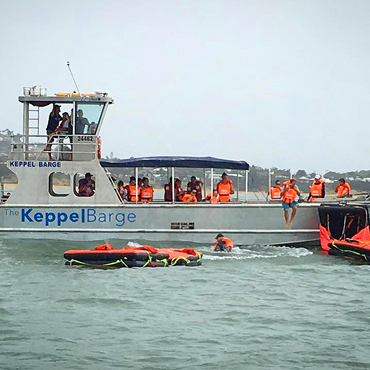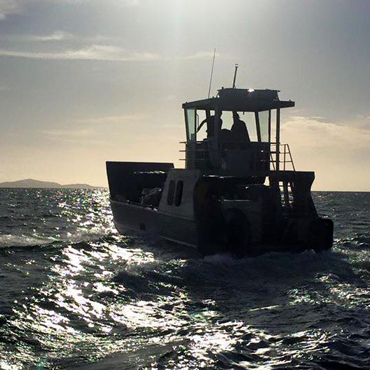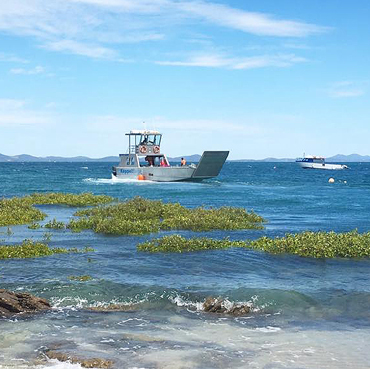 Feeling a little bit chatty?
Call Keppel Barge now
0455 88 88 55